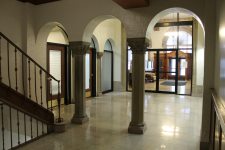 Administration of an estate can be a difficult time for those involved. Gorman, Veskauf, Henson & Wineberg has the experience and the sensitivity to walk through the administration with you and ensure that you make informed decisions. Even if we did not originally create the estate plan, we can easily handle the administration of any will or trust. Whether the estate will require a simple release or a more complex full administration, our Attorneys can help you complete the process with confidence.
Our firm also regularly handles adoptions and guardianships, and knows how to handle either process in such a way as to ensure the safety of those you love.
One of our staff members works exclusively in the area of probate, so you can be assured that your case will always have top priority.